Saturday Tech

Morning Classes
3~6 years old
9:00

9:30

Circle Time
Morning Meeting

10:00

English and Programming Related Vocabulary Building

10:30

Thematic lesson or Coding class

11:30

Outing or Coding Class cont.

12:00

12:30

13:00
Designed for beginners who are new to coding. Students will build their coding foundation every week with enjoyable lessons that will test their creativity and teamwork!
Our classes will be held every week on Saturday* from 9am – 1pm. Programming lessons will be visually focused and utilize easy-to-use materials. Even students who are still learning to read can follow along. Please refer to our Level System for more details about lessons at each level. For our English lessons, we go through phonics and grammar, seasonal themes and subjects.
Teachers make sure that students get the most out of it…and most importantly, have fun in the process! Classes will be completely taught in English, but we do offer language support.
*Based on Annual Schedule
Level 1:

Block coding (Drag & Drop)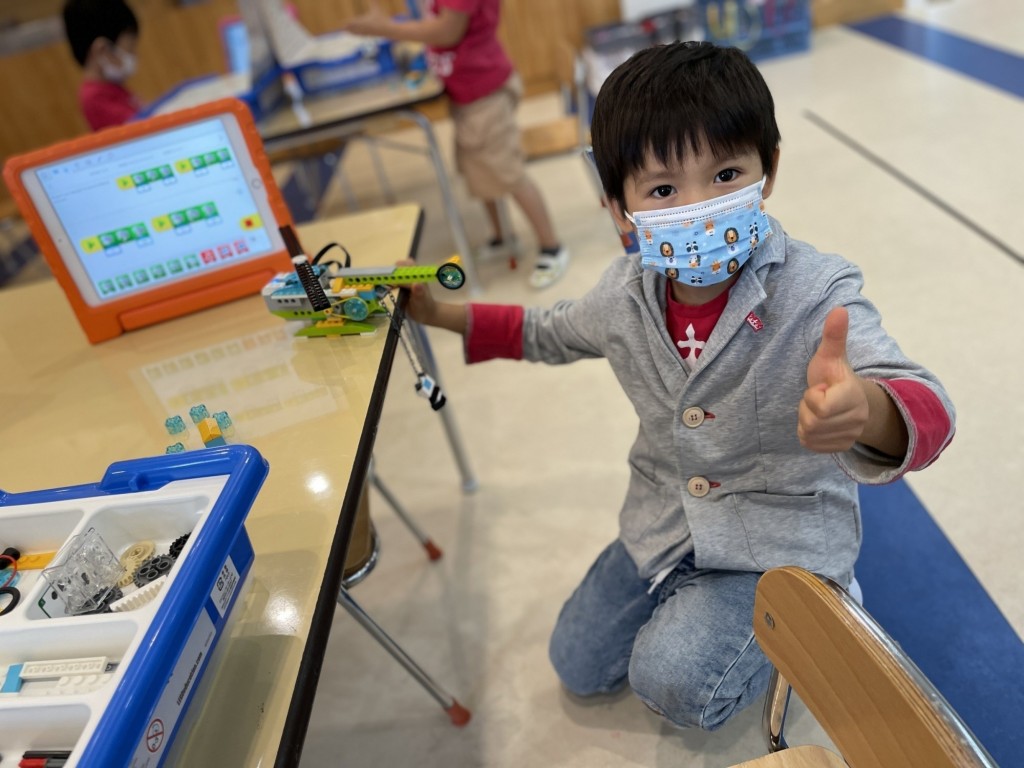 LegoWedo
Level 1 is designed for beginner students new to coding or students who need a more structured program to strengthen their understanding of fundamental programming concepts. With LegoWeDo, students will use familiar Lego blocks to build robots/structures and operate them with block coding.
Our curriculum teaches students how to solve real-life problems by building the right tools to tackle the issues. Students will discuss how to solve their problems using the resources they have and design solutions together.  Then through the time-tested scientific process of trial and error, they will test and evaluate their solutions.